How To Hire a Creative Freelancer Online
Your dream designer awaits.
If you want to learn how to hire a freelancer online, then that's a reason for congratulations.
Making a hire in your small business should be celebrated. Hooray to you for investing further in your brand or business growth! 🥳
If you don't have the time or the skill set to design marketing collateral, social media assets or update your website (it can be a lot!), investing in a creative freelancer like a web or graphic designer may rank high on your hire list.
Unlike an accountant or lawyer, where their services and output are pretty straightforward and don't necessarily require your guidance—say, balance the books or file a trademark—the outcome from a designer will be subjective. It will depend highly on your vision, direction, and understanding of your audience and core brand values.
The subjective nature of working with a freelance designer means that you must be clear about your vision and brand and clearly articulate it to the designer you may hire.
But don't worry.
I'm a professional designer and a small business owner who's outsourced design—having made good (and bad) hires. I've leveraged my experience from both perspectives (as a designer and a client) to curate the advice in this article.
How to Hire a Freelancer: It Takes Two
Consider a freelance designer a partner. That designer should work with you. They should be invested in your vision just as much as you're invested in their skill set and service.
When vetting designers for your business, have an introductory call—perhaps just a meet and greet to gauge your dynamic with this candidate.
If you're hiring talent overseas or on a freelance marketplace like Upwork, Fiverr, or 99designs, try to have a web conference call. Use your best judgment in case of a language barrier, but the goal here is to talk to a real live person at least once.
Emails or direct messages can make establishing a connection or rapport difficult. It's very easy for messages to be misinterpreted. And even easier when you lack the context of this person's communication style or voice to guide your judgment.
So while every check-in doesn't need to be by phone, establishing this personal line of communication sets a good foundation. It also sets a good precedent for the future if an email or a chat message doesn't suffice or gets lost in translation.
The TLDR; You should feel comfortable speaking with your freelancer.
Feedback, Feedback, Feedback: Manage Expectations and Set Boundaries
How to Best Communicate with Your Freelance Designer
Design is subjective. There's no skirting around that. Even the most incredible designs came after a few clear and constructive rounds of feedback. So have an honest conversation with your prospective freelancer about feedback:
How will feedback be documented?
How many rounds of feedback are allowed, and
Discuss whether the designer has experience moderating or addressing "creative differences." Consider asking: "Can you share a time a client disliked your work and how (or if) you reached a satisfactory resolution?
You should also know yourself.
Will you encourage and trust this designer to flex their creativity? Will you be open to new, out-of-the-box ideas? No wrong answers here. But being clear about your comfort level and expectations with their creative efforts will help set boundaries. It will also help the designer know whether you'd each be a good fit for each other in the working relationship.
The right designer should push you (in the context of pushing creative boundaries). But all of this requires common ground.
This is where having a clear vision (or need) comes into play.
Have and Share Your Brand Book
Do you have a clear and established brand identity—preferably in the form of a brand book or brand guidelines?
The designer of your dreams will generally be talented, I'm sure. But that talent must translate to your brand's needs and aesthetic.
Having a brand book will be critical.
If you do not have a brand book, we'll get to that. But if you do have a brand book— here's what works:
Confirm during the interview phase whether your design candidate is comfortable working with brand guidelines.
Once hired, schedule an onboarding or kickoff meeting with your designer where you share your current brand guidelines.
Establish expectations around whether the designer will continue within your current design ethos OR whether the project's scope is to redesign your brand identity.
Share any pain points you may have experienced with past designers.
Key takeaway: Have an onboarding meeting. Get on the same page from day one.
What doesn't work?: A hand off a wish list or reference images to a designer without the context of your business or long-term goals.
Help! I Don't Have a Brand Book
A brand book—also called a style guide or brand guidelines—is a comprehensive document that outlines your brand's visual and verbal elements, ensuring consistency and cohesion in its communication and design. It typically defines your brand's logo usage, color palette, typography, imagery, tone of voice, and other elements that define your brand's identity.
A brand book is a reference tool for freelance designers and other external partners to help them maintain a cohesive and recognizable brand image across all touchpoints and communication channels.
No brand book? Let's solve that!
Consider securing a Creative Genie Pass, and I'll work with you to define and document your creative direction as a brand book.
Or you can reference brand book examples on Pinterest for inspiration on establishing some brand elements you may already be using.
Key takeaway: Your freelancer should reference your brand book for every project to maintain the visual integrity of your brand.
Where Do I Hire a Freelancer Online?
Think about this in two ways, and see which you prefer. You can scout a designer or set a 'call and response' job post and see who comes to you.
Scouting Designers
If you have the time and a clear vision, scout a designer. Consider a site like Behance.
Behance is "the world's largest creative network for showcasing and discovering creative work." Creatives of all kinds—animators, designers, illustrators, etc.—post their work on Behance. If you find the talent you like, reach out to them directly. When you reach out, share your top-level needs and ask these three things:
Are you available?
Are you interested?
What's your starting cost for a project of this kind?
Availability
Because you're actively scouting this person, they may not be available. They may be booked on other assignments, on vacation, or may not even respond to your query (don't take this personally).
It's a cold outreach, but the benefit is that you've seen their work and believe their skill set matches your needs. It's a great head start.
Interest
Remember, a designer should be invested in your vision. The last thing you want is to find someone you're excited to work with but they're not equally excited to work with you.
Sometimes people say' yes' to a job for a paycheck. Don't let that happen to your job/need. If you have a project that is of no interest to the designer, don't take it personally. Just spare yourself the disappointment and keep looking!
Consider phrasing your question as "Are you interested in a project like this?"
If you've made it to the phone phase, I'd recommend asking them what projects, clients, or categories they enjoy the most. This way:
You'll get them talking about themselves and their experience, and
You'll gauge their passion for their craft.
If you don't feel excitement when you ask them what they enjoy, move on.
Work with someone who loves what they do.
Starting Cost
Avoid asking 'How much will this cost?'
Yes, cost is important, but an introductory email or call is typically not enough for a designer to provide a hard estimate.
You'll want to focus on the first interaction as a 'get to know you' and share a top-level overview of your project. A formal estimate should follow. However, the designer should generally have a starting cost.
It's also typical for a designer to ask or reply: "What's your budget?" We'll discuss the costs and budget below to help you answer this question.
The 'Call & Response' Approach
If you're short on time or prefer to have prospective designers come to you, consider posting your job on a freelance marketplace.
Freelance marketplaces exist to help connect businesses of all sizes to freelancers around the world.
I've partnered with designers in Europe and Asia through freelance marketplaces. I have even been a freelancer—hired as a designer working with brands in Australia and the U.S. through these marketplaces, particularly Upwork.
The benefit of the 'call and response' approach is that you know the designers that respond are typically available.
What you don't know is if their skill set matches your needs. So you'll still have to invest time in reviewing their work and having a verbal conversation.
Upwork is one example of a freelance marketplace. You can set your job to just domestic talent or open it up to receive inquiries from all over the world.
You'll also be asked to set an hourly range or flat rate budget when posting your job to a marketplace like Upwork.
You can also scout on Upwork and invite talent directly to your job post. But the same principles apply: it's cold outreach unless they respond to your job first.
How to Hire a Freelancer on Upwork
Upwork is a freelance marketplace that launched in 2013. It was initially called Elance but rebranded to Upwork in 2015. You can find many freelancers in writing, web design, graphic design, and web development. The site helps business owners like you find and hire freelancers and communicate with and pay them, too. It's a one-stop freelancer shop.
Hiring a freelancer on Upwork starts with you creating a job description. Freelancers then reply with their proposals and responses for your review. Again, the call and response we discussed above.
It's a bit more of a hands-off approach, but it will still require some work to review their portfolio, profile, and reviews.
On Fiverr, for example, it's a bit more hands-on because you have to search for freelancers. They don't come to you.
How to Hire a Freelancer on Fiverr
Fiverr is a freelance marketplace that launched in 2010. Its name was inspired by the $5 asking price for all projects when the platform first launched.
Unpopular opinion: set your expectations low if you pay just $5 for a logo or design freelancer.
But Fiverr is like a search engine for freelance talent. You can search by your need and peruse hundreds of profiles and service providers that match. There are also tiers of freelancers on Fiverr that help you identify the highest-ranked and most experienced freelancers on the platform.
Fiverr is reasonable for small projects with a smaller budget.
While I typically have used Fiverr to hire content writers to support long-form content for my candle brand, Spoken Flames, I have also tried (but have yet to succeed) to find a high-quality design freelancer on Fiverr.
Honestly, I once even discovered someone's design portfolio featured work directly from a stock photo site—creative plagiarism; it wasn't original.
This is why you need to have extreme caution when hiring freelancers online.
The gig economy makes it easier for anyone around the world to join these freelance marketplaces. But I hope this article helps you weed out potential candidates so you don't get, for lack of better words, scammed.
With the rise in ai writing and other ai-based automation, it's even more important to have honest discussions with your freelancer around their creative process before making a hire.
Don't get stuck with the freelancer who "borrows" illustrations from stock sites and claims it as their original work 🫣 — or who will have a robot do 100% of the work you're expecting a human to do.
How Much Does It Cost to Hire a Freelancer?
You can spend $5 or $5,000. And you can compare prices all day. The real answer to that question will come down to what you're willing to invest in your business (or project). It's general risk tolerance here that has to do with your business, not the cost of the designer—and how confident you are in your brand strategy and plan to generate revenue through your business.
Future revenue will pay for your designer. It will (eventually) cost you nothing to hire a designer when you see hiring a freelance designer as an investment. Your business' actual or projected profits will inform the budget that will eventually pay for your designer.
The math is within your control: how much revenue do you anticipate your business generating, and over what time? Then, what percentage of that revenue are you comfortable dedicating to design?
But really… how many USDs will this run my business?
Experienced designers will have a higher price tag. But "high" is relative.
Remember: your business informs your budget.
The designer will charge what they charge based on their market, experience, availability, and level of effort or time required for your needs.
You can opt for an hourly rate, a retainer, or a flat project-based fee.
Project-based fees will be entirely dependent on the needs of your project and are generally best for specific and short-term creative projects.
Hourly rates for an entry-level designer in the U.S. can range from $25-50/hr. Experienced graphic designers may charge $75 and upwards per hour.
Hourly rates can get tricky to track and require good faith. They are generally best for sporadic creative tasks and allow flexibility in which tasks the designer works on since you're paying for their time, not the project, per se.
Retainers can provide value to you as a business owner and remove the pressure to commit to one task or project. For example, having a designer on a monthly retainer means they are available for a set amount of hours within that retainer per month. It's less tied to a project and more tied to their commitment and availability to you for that month.
Regardless of the pay structure, the value-add will come in having a reliable, creative partner who cares about your business and makes your brand look like a million bucks. Consider asking a design candidate: what's your preferred payment structure?
How the Gig Economy Can Benefit Your Business
The gig economy refers to a labor market with a rise in short-term or freelance work arrangements rather than traditional, long-term employment.
It started gaining popularity in the early 2010s, thanks to digital platforms, marketplaces, and technological advancements that facilitated easy and efficient connections between freelancers and clients like you. And it's why hiring a freelance online is now the norm.
In this economy, individuals often work on a project basis, offering their skills and services to various clients or companies.
For freelancers, the gig economy offers flexibility, autonomy, and the opportunity to pursue multiple income streams and projects. As a business owner, the gig economy provides you access to talent, services, and expertise on a global scale.
My logo designer was from Spain, my audio engineer and paid media specialist were from the U.S., and my developer was from Moldova, to name a few.
The gig economy expands your talent pool and may help you save money per project.
How to Hire a Freelancer (In a Nutshell)
We've covered the basics of how to hire a freelancer: What to ask, What to expect, What to pay.
There's so much nuance in business and the creative process. Know that this is a starting point, not the end-all, be-all. But I do hope it was helpful!
If you found this article helpful, please share it and tweet me when you've hired your designer!
Found this helpful, but still need more confidence? Consider securing a 90-day Creative Genie Pass—spots are limited. I'll do the heavy lifting for you.
I speak design and can align your needs with the right talent and be hands-on to get some of the work done while I help you build your creative roster for long-term success.
About the Author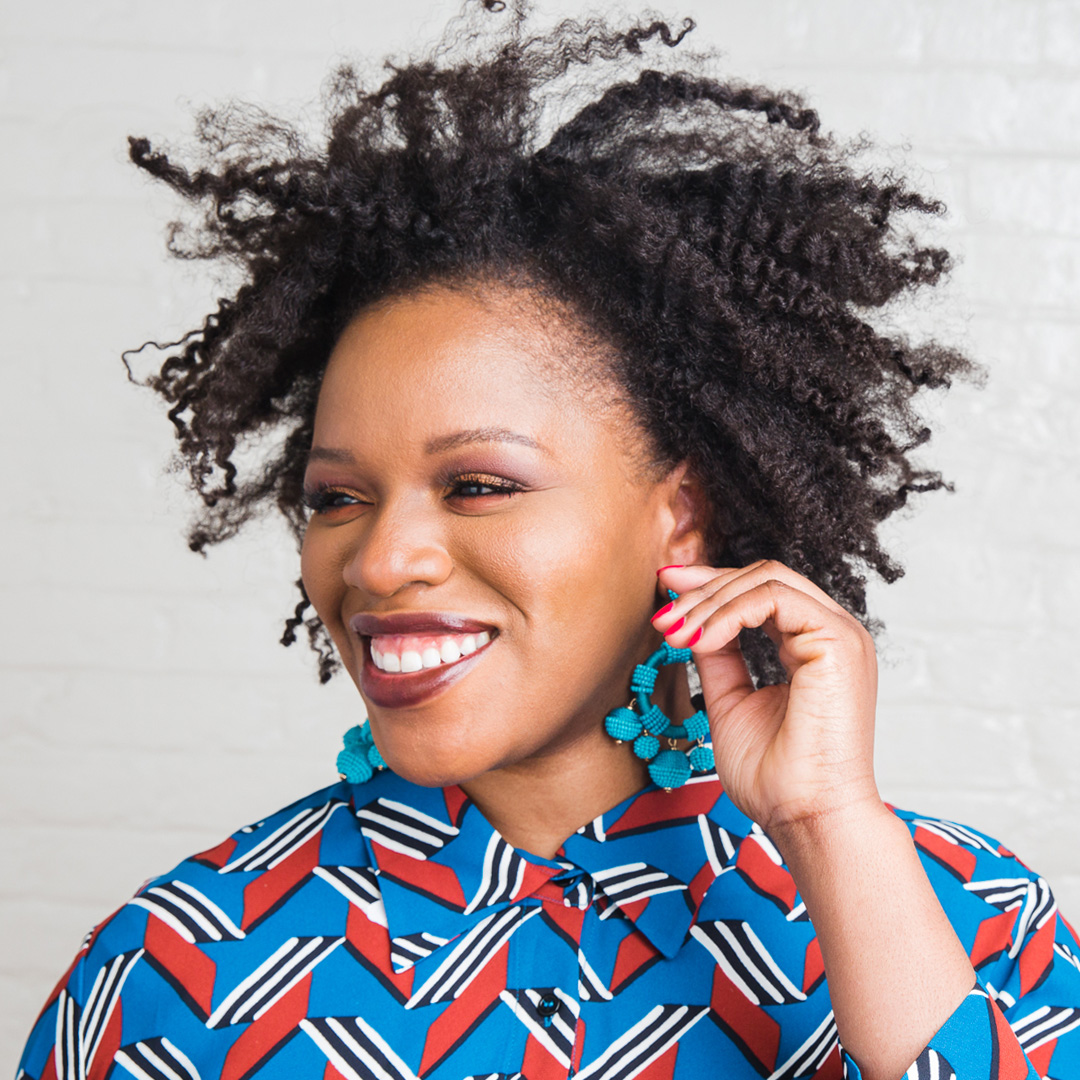 Shavaun is a branding, design & digital marketing expert and the Founder of Spoken Flames. As a two-time founder and award-winning creative ad professional, she lends her global-client experience to help enterprises and entrepreneurs transform ideas into tangible brands, products, or services—and maximize their presence on the Web.