5 Ways Renting a Space Can Boost Sales (Peerspace Review)
Peak creativity & profit.
My office is what some would call "unorganized." And my apartment, don't ask.
Organized chaos works for me. But not so much for hosting photoshoots for my product-based business.
When I first started Spoken Flames, I'd clear out a corner at home near a window (hello, natural light ☀️) and shoot.
But after a while, staging multiple photo shoots for a home fragrance product (in this case, candles) in the corner of my apartment grew stale.
Showing a candle without more context of a home environment was limiting.
So, I started booking spaces, studios, and homes on Peerspace to expand my aesthetic options and elevate my product photography beyond the corners of my apartment.
Is booking a space for me?
Even if you don't have a product business, booking space can allow you to capture new and unique product photos while saving you money and time—and ultimately driving sales (or leads).
There are plenty of budget-friendly and flexible options on the platform, so you won't need to break the bank to rent a space. I've booked quality and well-equipped spaces for as low as $37 per hour.
Here are some more insights you should know about Peerspace, plus 5 ways renting a space boosts sales for my product-based business.
What is Peerspace?
Peerspace is a privately owned peer-to-peer marketplace that helps creatives, event hosts, and brands (big and small) book space for events, meetings, and media productions.
It's a relatively young platform and just launched in February 2014.
If you're in a major city like Los Angeles, New York, Chicago, Austin, or Seattle, you'll have access to Peerspace locations.
How does Peerspace work?
Peerspace is like an Airbnb for productions and events.
Listings are available on an online marketplace and can be booked by the hour instead of by the night.
Instead of fresh towels and wine from your favorite Airbnb superhost, Peerspace listings can be stocked with professional-grade equipment to help you set up for your event, photoshoot, or production.
Whenever I need new brand content (think images for social media, ads, or other marketing efforts), I head to their website and search by listing type, date, and price.
Peerspace displays relevant spaces by list or on a map.
Hosts on Peerspace manage their properties remotely or locally; every space operates differently.
Remote vs. Local Peerspace Hosts
I've booked apartment Peerspaces, where the host literally (and sometimes oddly) camped out in their bedroom during our shoot. Or they step out and walk their dog, giving our production more privacy. 
I've booked remotely operated studios where the host was in an entirely different country, and I had to WhatsApp them during the booking to ask for the smart lock code.
"Hot" (maybe lukewarm) take: Listings with a remote host can be risky because remote hosts can sometimes be too hands-off, and you have to hope prior (sometimes same-day) bookings put things back in place and cleaned up after themselves.
There's an unspoken trust system at play when you use Peerspace.
I've definitely arrived at a messy space before. And the remote host didn't have a clue about the state of their space. So, I spent 30 minutes of my paid booking picking up trash, wiping down tables, and reorganizing furniture. No fun.
Book carefully and read the reviews.
Peerspace essentially mandates reviews; users can't rebook another space without completing a review of their last space.
The community thrives on honest reviews.
What do people use Peerspace for?
Take a look at any review on a Peerspace listing, and you'll start to see the range of things people use Peerspace for.
I've seen everything mentioned, from bridal showers, dinner parties, TV interviews with A-list celebrities, podcast hosting, and artists shooting music videos.
Hosts also specify whether nudity is or is not allowed in their space.
Make of that what you will.
Then there's me: an online business owner looking for new homes and open spaces to shoot and stage my home fragrance products.
I use Peerspace almost quarterly to host product and lifestyle photoshoots, usually with a model, to update and elevate my brand image library.
5 Ways Renting a Space Boosts Sales for My Small Business
1. Expands My Brand Photo Library
A stand-out, scroll-stopping image that piques interest (in less than 13 milliseconds, says neuroscientists at MIT) can be a competitive advantage in a sea of brands, ads, and options.
Renting a space empowers me to create fresh brand images (and videos) that help my sensory candle brand stand out, and the content I've captured in Peerspace locations has been published in major online publications.
I also use the images in our brand marketing efforts and lifestyle blog, giving our customers continuous inspiration and eye candy that improves brand awareness and drives sales.
Pro tip: If you have a personal or brand blog, upload unique product images within your post (and not the same stock photography everyone else uses); this is a good SEO hack for the hungry-for-originality algorithms, particularly with Search.
2. Campaign Specific Spaces
For a Friendsgiving shoot to promote our Thankful Candle, I envisioned a warm, neutral-toned space that felt like young friends would gather, play games, and hang out.
Somewhere with texture, wood, and (always) loads of natural light.
With a clear marketing initiative and creative vision, I booked this mid-century modern studio in Brooklyn.
It fit the bill perfectly.
I also saw a wooden ladder in the listing photos and a separate wall for backdrops.
Ideas were brewing.
I would get multiple scenes in this one space and capture our Winter campaign images in this space as well.
Same space. Versatile looks.
And the space was fully equipped with lights, stands, and even more backdrop paper.
I had come a long way from my apartment corner shoots.
When I book a space, I can select one that aligns with my vision or at least allows versatility within the room.
I capture multiple campaigns in one space for efficiency of cost, talent, and timing—and I know that future campaign efforts won't require us to try to make the same space work or haul in a bunch more props or furniture.
We can simply look again for another season- or campaign-appropriate space.
With each campaign, this creative versatility allows us to show our products in a new light.
3. Comfortably Host a Team & Talent
Booking a space separate from my home or office allows the literal space to be creative.
No flipping the office sofa to the side to make way for a photo shoot and the people on set (yes, this has happened).
I generally have three to four people on set, including a videographer to capture behind-the-scenes footage and a primary model.
People need space.
As I represent my brand and myself, I prioritize ensuring everyone feels comfortable and is clear on the direction while on set.
In other words, I want no sign of the chaos that is operating a product-based business while also producing a photoshoot to make its way on set.
New space. New energy. 
I can bring my best, most creative self when I book a space.
That renewed energy breeds optimism and excitement.
It's an emotional and mental win-win.
4. Save Money on Props & Production Costs
Before I knew Peerspace existed (I didn't discover it until about 2018 from a photographer I followed), I used to buy props and home décor items from West Elm and Targét.
My product brand aesthetic skews more premium, so props from the local dollar store wouldn't cut it.
But props for each shoot was wasteful, and the cost of items added up fast.
I still have a random flamingo jewelry holder in my apartment from a photoshoot from 4 years ago.
I even once considered buying a whole couch just to stage it as a home in my office.
Then, I discovered a local prop rental store.
'Finally, I can stop buying random doo-dads and just rent props,' I thought.
But I could only rent the items by the week.
And hauling a massive bag of random props to and fro in New York City was not making my life easier.
What I tried to save in outright 'buying the props' costs added up in prop rental and transportation costs.
When you book a Peerspace or any space, the space is already decorated and, depending on the type of space, lived-in.
The decor in each space is often intentional and thematic—carefully curated by the Peerspace host.
So I just show up, arrange, and shoot.
No wasteful prop spending or trying to buy a whole couch.
5. Improve the Quality of Your Photos
While Peerspace can be used to book everything from a baby shower to a dinner party, I'm only using Peerspace to cook up high-quality, marketable, scroll-stopping images.
And it's working.
Since launching my brand in early 2020, I've been able to increase sales for my e-commerce business and more than double organic search traffic to our online store.
Does Peerspace get all the credit? No.
But pushing our brand beyond stale 'shot in my apartment corner' product images and introducing more lifestyle images made in Peerspace has complemented our strategic approach to content and marketing.
Peerspace has been a flexible and impactful piece to our comprehensive marketing efforts.
Is Peerspace worth it?
Peerspace saves me time and effort while elevating our brand aesthetic by placing our products in unique, varied, and curated home spaces that add context for relaxation and style.
It's ten times better than trying to fake a home in the corners of my apartment.
Our images are catalog-worthy and publication-ready, thanks to the access to the lived-in and well-designed homes we can borrow for just an hour or two on Peerspace.
As a small business owner, creative, or solopreneur, Peerspace allows you to easily book your own space and craft your own vision without needing a whole production or scouting team, extra equipment rentals, or a permit to shoot.
Peerspace Review (In Summary)
Major film studios have the luxury of film lots: seemingly unlimited space (and budget) to build any setup or space for a short-term creative need.
Think of Peerspace like Airbnb meets film lot-hopping.
Any creative space can be yours with a quick booking on the site.
Hosts open up their homes or studios for you to capture your creative vision in spaces designed with intention, character, décor, and, in some cases, equipment.
I like Peerspace for helping me unlock my creativity as a small business and entrepreneur.
But here's one qualm.
After years of using the site, my options feel more limited compared to a few years ago.
I've just about 'been there, done that' with their site's most popular and affordable listings.
There are some gorgeous and large Peerspaces I've yet to experience (think decked-out Brooklyn brownstones and fully renovated, multi-level Manhattan lofts).
Generally, the more stunning the space, the higher the hourly minimum (think 8-10 hours).
Understandably so.
I suspect these listings target larger brands or film crews & productions, not small businesses, creatives, or solopreneurs.
You can still find a hidden gem on Peerspace now and then.
Here's to your own space rental for better images, peak creativity, and peace of mind.
Need some creative inspiration? Check out this digital collage of images captured in Peerspace locations nationwide.
Happy searching, happy photo shooting!
You Might Also Like
About the Author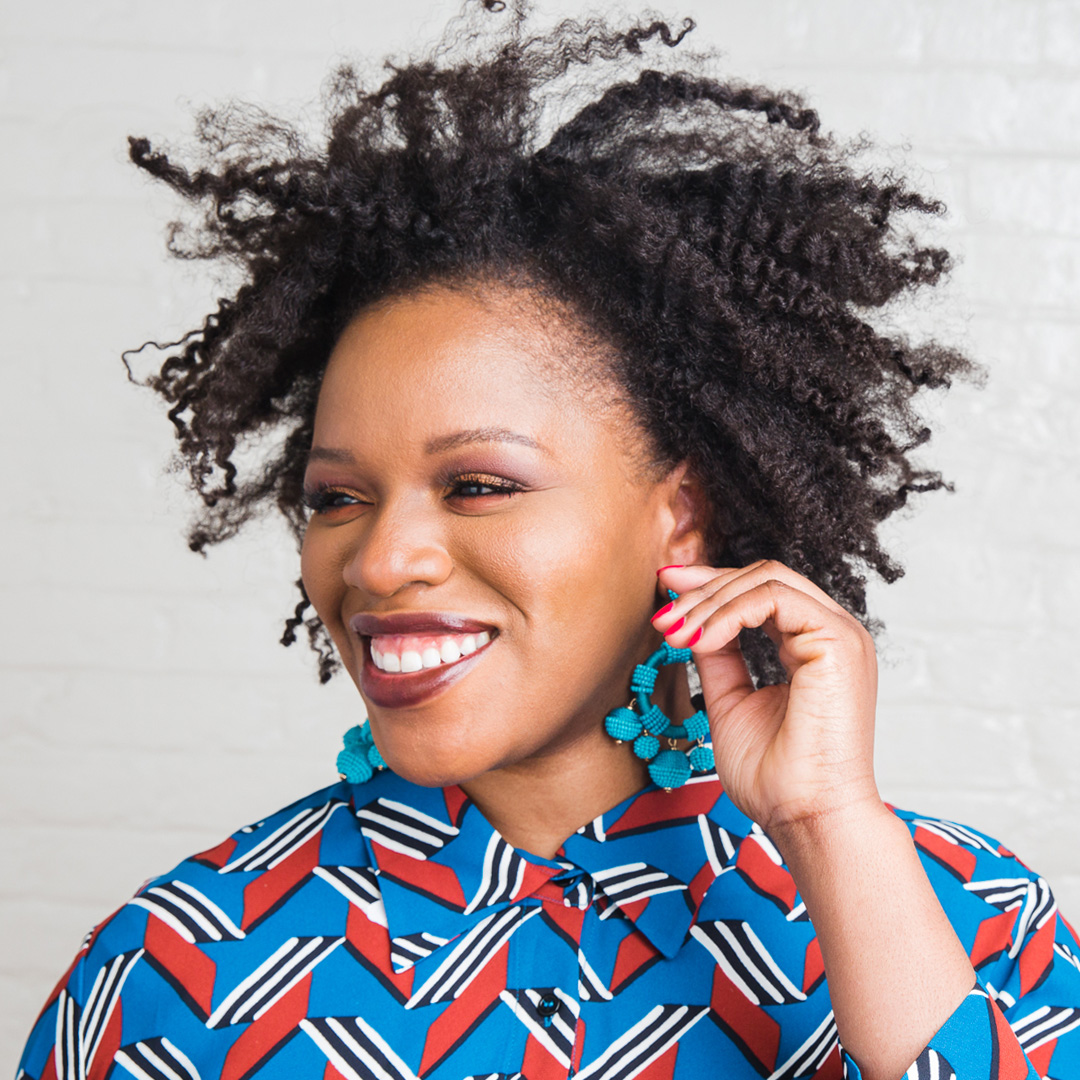 Shavaun is a branding, design & digital marketing expert and the Founder of Spoken Flames. As a two-time founder and award-winning creative ad professional, she lends her global-client experience to help enterprises and entrepreneurs transform ideas into tangible brands, products, or services—and maximize their presence on the Web.