10+ Ways to Maximize SEO: Blog Writing (Step-by-Step)
Once you crack the code on maximizing SEO (blog writing specifically), the euphoric feeling of seeing your blog post in the top rankings of first-page search results or securing the coveted Featured Snippet position in Google search will never get old.
It feels good.
It's probably like a recording artist hearing their song on the radio for the first time.
Only it's the Internet, you're the artist, and out of the reported 30+ billion web pages indexed on the entire world wide web, your blog post cracked the top 20 (or, if you're really good, the number one spot) for a well-researched target keyword.
I've doubled organic search traffic to my e-commerce store using these SEO techniques and am applying the same principles to my personal business blog for slow and steady growth—not to mention high rankings.
Here's my step-by-step process to maximize SEO for blog writing so you, too, can get that 'my song is on the radio' feeling when your blog articles soon rank on the first page.
10+ Ways to Maximize SEO: Blog Writing (Step-by-Step)
1. Start with Keyword Research
Keyword research is where it all begins for effective SEO blog writing.
Keyword research refers to the process of discovering and assessing the words and phrases that people commonly use when searching on the Internet. It can help you decide what topics and information your target audience is interested in. Plus you'll learn the precise phrases and words they use to search for that information.
Use tools like Keywords Everywhere and Answer the Public to explore keyword ideas and find and assess the keywords and phrases relevant to your audience and expertise.
Each tool has little to no fee. They're both cost-efficient and highly effective when used correctly.
Proper keyword research helps you identify relevant and well-trafficked keywords to optimize your website content and blog posts to match the search queries already taking place across the Web.
Do not reinvent the (content) wheel.
Leverage keywords already being searched to increase the chances of your website appearing in search engine results, driving more organic traffic and potential customers to your site.
Pro tip: Select keywords and phrases with medium to low competition. This will increase your odds of ranking well in search engines for each new post.
Example of Keyword Research
A keyword like 'weight loss' would be considered a high-competition keyword that you would be less likely to rank for.
'Weight loss' receives an estimated 555,000 searches per month, and the top search engine results pages for that competitive main keyword are dominated by established news sites, medical sites, and businesses bidding top-dollar on the keyword.
Instead, consider a more targeted or niche long tail keyword ideas or key phrase like 'weight loss men' that receives 9,900 monthly search queries. This has significantly less competition when compared to the main keyword.
I generally target keywords with 500-2000 monthly search queries but have also ranked well for monthly search queries in the 5-10K volume ranges.
2. Find Related Keywords & See What 'People Also Ask'
Discovering related keywords and questions—specifically from exploring the "People Also Ask" section on Google—is also a critical initial step in SEO for blog writing.
Understanding Related Keywords
Related keywords can expand the scope of your blog content. When you identify the words and phrases closely related to your main keyword, you can create a clear outline for your blog post and add more value to your audience for the respective topic.
For example, the search term 'baked chicken recipes' has related keywords like:
healthy baked chicken recipes,

baked chicken recipes with sauce, and

one dish baked chicken recipes.
Consider making a related keyword the focus of your article (because they are less competitive queries that might help you rank higher) and including these related keywords as sections within your blog post to create a more informative article.
Using related keywords helps search engines understand the depth of your blog post and, most importantly, serves your audience in Search for answers.
Understanding the 'People Also Ask' Section
Take note of the questions (and articles) in the 'People Also Ask' section. Consider including these questions as section headers (H2s or H3s) in your blog post to maximize visibility and user experience.
The 'People Also Ask' section helps you write in a way audiences are already searching.
This section helps you organize valuable content for any new blog post to address the questions commonly asked about a topic. When you answer different search queries and angles from users in one blog post, you increase your chances of ranking for a broader range of search terms.
Addressing questions from the "People Also Ask" section can showcase your expertise and boost engagement.
3. Read the Titles & Articles in the Top Search Rankings (Optional)
Once you determine the keyword you will focus on, read through the top-ranked articles related to your keyword.
I'm one to stay in my own content lane and try not to look at what already had been done, so I'd say reading through each article is optional but still incredibly valuable.
I would definitely still assess the titles of the top ranking articles, so I can see how I would title my article to stand out in Google rankings of the same keyword.
As you read the articles that rank high in the top search rankings for your respective target keyword, also take note of:
When it was written

How long the article is

What external links do they link out to

What is the search intent of the article (informational, transactional, etc.)

What angles of the particular keyword do they cover

What images are they using
This light competitive research can help you craft a more unique piece by covering the angles other blog posts are not.
4. Define Search Intent
Search intent, or user intent, refers to a user's purpose or goal when they type something into a search engine. What is their intent?—quite literally.
Search engines will look to understand and satisfy this intent by presenting search results that best match user searches and expectations.
Your blog post title should closely, if not precisely, match the respective search intent.
Therefore, knowing the different types of search intent—such as informational, navigational, transactional, or investigative—will help you write and title SEO friendly blog posts that will fulfill users' needs and stand out in Search.
Types of Search Intent
There are 6 different types of search intent for articles that appear in search rankings. They include:
Informational Intent:

 Users searching for information or answers to specific questions. Articles offer quick, direct answers, summaries, or explanations without necessarily aiming to teach a broader concept on the respective topic.

Navigational Intent:

 Users searching for a particular website, product, or online destination. Articles may discuss specific brands, companies, or websites, offering insights or reviews to help users find what they're looking for.

Transactional Intent:

Users who are ready to make a purchase or take a specific action. They search for 'best of' lists and articles that focus on product reviews, comparisons, pricing details, and guides to help users make informed decisions.

Investigative Intent:

 Users investigate (or research) products or services before purchasing. Articles provide in-depth analysis, comparisons, pros and cons, and expert opinions to aid users in decision-making.

Local Intent:

 Users seek information about businesses or services in a specific location. Articles offer details about local businesses, reviews, directions, and contact information.

Educational Intent:

 Users searching for information about a broader concept or skill. Content with educational intent goes beyond just directly providing facts and information. Still, it aims to teach the audience something new, often through tutorials, step-by-step guides, in-depth explanations, and comprehensive lessons.
Understanding these different types of search intents can guide how your blog post will stand out in search results and your internal links and overall content strategy.
5. Write Your SEO Optimized Outline (Blog Structure)
With your target keyword confirmed and a sense of what other articles are ranking, related phrases, and the questions people are asking and searching for, you have enough to create an SEO friendly outline for your blog post.
I start with exploring an SEO optimized title (or the H1).
You'll want to make sure it's a good and interesting title that a user would want to click on among the sea of options in Google search. Your H1, or primary headline, should also feature the exact keyword.
This might take some writing skills. But it's all part of how search engines understand your content structure holistically.
Next, I then go on to establish H2s, or secondary headers. Your H2s should support your main keyword and blog title.
To help search engines know that your article is cohesive, aim to use the exact keyword sparingly in the H2s. Be careful not to be flagged for keyword stuffing by overusing the primary keyword in the H2s or general text.
I structure my blog posts for SEO as follows:
H1 (Post Title)

Introductory Paragraph (Aim to mention the main keyword in the first sentence but at a minimum within the first paragraph.)

3-5 H2 Sections

FAQ Section for Target Keyword (with 3-5 questions and answers)

Closing Paragraph Reemphasizing the Main Keyword
6. Fill in Each Section
Now that you have written an outline with a healthy structure for your blog post, it's time to fill in each section with relevant content.
I fill in each blog post section with on-page SEO in mind.
On-page SEO refers to optimizing individual web pages with various techniques and strategies to improve their visibility and ranking in Search.
A tool like SurferSEO offers a data-driven analysis of exactly what's missing from your page (frequency and variety of complementary terms) leveraging natural language processing (or NLP), which search engines also use to determine whether said blog post is useful to display in Search.
I also use this complete article to draft the meta description, determine anchor text, and identify opportunities to add internal links—all of which will be explained further.
7. Write Working SEO Optimized Titles
Write an effective blog post title that would stand out among the current top ranked articles of your respective keywords while remaining relevant to the topic and audience. Make it an interesting post title (which should be a given).
To write an SEO-optimized title for a blog post, understand your target keyword or keyphrase and the search intent behind it.
Then, craft a concise, descriptive, and engaging title, incorporating the keyword near the beginning while making it natural and compelling.
Consider adding numbers, power words, or question formats to pique curiosity.
Ensure the page title accurately reflects your content's main topic and promises to add value to the reader. Aim for a title length of 50-60 characters to ensure it's fully displayed in search results.
8. Determine Internal & External Links
Make internal linking a habit. In fact, make it part of your outline process. Determine which of your existing articles would make a good tie-in (and internal link) to your new blog post.
Publish content designed for link building to help search engines know your website is a comprehensive and authoritative source with a key focus in your respective areas.
Add links when it makes sense.
Pro tip: I've noticed higher ranking performance when I link to about 2-3 external sources within my article.
Don't be too "greedy" with your content and only highlight your articles. Participate in the entire ecosystem of the World Wide Web and link out to relevant external sources.
Link externally to help boost your article.
9. Write Unique Meta Descriptions
A unique meta description is as important as the blog title and the URL slug. It's a key element that helps summarize the purpose of your article.
Add a meta description to your blog posts that include the target keyword.
A well-crafted meta description informs users what to expect when they click on your link and entices them to do so.
It's a teaser.
By optimizing this snippet, you can increase click-through rates, attract relevant traffic, and improve your website's visibility and ranking in search results.
A unique meta description for each blog post should be part of your overall SEO strategy.
10. Use a Grammar Editing Tool
A grammar editing tool can help you publish your blog post with clean grammar, which is essential in a blog post optimized for SEO.
Proper grammar improves the readability and professionalism of your content, making it more appealing to both users and search engines.
Google's search algorithms consider readability and user experience ranking factors, so content with good grammar will likely perform better. 
Plus, you'll make a great first impression with prospective readers with clear and error-free writing.
Good grammar helps convey your message effectively, which is important for engaging your audience and encouraging them to stay on your page, explore your content, and potentially convert into customers or subscribers.
11. Submit to Google Search Console
So you've crafted a great post, uploaded your SEO friendly blog post to your website, and hit 'publish.' But that's not all! Help the Internet help you, but submitting your respective blog post URL for indexing on Google Search Console.
3 Additional SEO Tips to Optimize Your Blog Posts
Keep an Eye on Any Blog Post that Ranks
Don't 'post it and forget it.' Keep an eye on your SEO blog post rankings.
New competition floods the Internet every day, so you'll want to be ready to optimize, update, and boost any blog post that ranks.
This may include adding more SEO optimized images (ideally custom photography or infographics) or writing more content that adds value to the reader.
Establish a Winning Content Format
Streamline your writing process by establishing a winning outline or content format so future blog posts for SEO are easier to organize, write, and rank.
Use Headings Correctly
Ensure the outline you intend for your article is uploaded correctly on your CMS (content management system), like WordPress. This means ensuring your H1s, H2s, H3s, lists, etc., are set up as their respective headings and hierarchies, as you intend.
Search engines will reference what's actually programmed in your blog post. 
Making technically sound uploads and edits is key.
Optimize your Images & Other Media Elements
Add optimized images, charts, and infographics to your blog post. This means ensuring the images you upload (and their respective alt text) are related and include your target keywords.
The more optimized images in your blog post, the merrier.
Why Optimize Your Blog Posts for SEO?
Optimizing your blog writing for SEO is crucial because it ensures that your blog content is discoverable by search engines and resonates with your target audience.
By incorporating relevant keywords, structuring blog articles for easy navigation, and following the best practices and SEO tips outlined above, you will increase the likelihood of your blog posts ranking higher in search engine results.
This drives organic traffic to your website and establishes your topical authority for future blog posts and your credibility within your industry—all of which ultimately leads to improved visibility, increased website traffic, and potential conversions, whether product sales or email captures.
How to Aim for the Featured Snippet in Search Results
To optimize your blog post for a coveted 'Featured Snippet' spot in Google search, write content that succinctly answers common search queries.
This is why related keywords and 'people also ask' research is so important!
In your blog post, provide a clear, concise answer to a 'people also ask' question.
That question should also be a header in your post (H2, H3, H4, etc.—just not an H1, as an H1 is exclusively your page title).
Of course, incorporate relevant keywords and 'people also ask' questions naturally within your blog post. And structure your content with headings and bullet points, making it easy for Google to extract information.
How Search Engines Like Google (Actually) Work
Search engines like Google work by crawling indexed web pages available on the Internet. Search engines use complex algorithms to analyze and rank these pages based on factors like:
Relevance

: What is this article or website about, and are related keywords and phrases used to support the topic? Do the blog post titles and the meta description align with the target keyword?

Quality

: Do the articles on the site share a common theme, include internal links, and do high domain authority sites also link to the site or article? Are images with alt text associated with the keywords used? Is the keyword 

overused

?—This is flagged as keyword stuffing.

User Experience

: Are the articles well organized with good writing structure and grammar?
Statistics show that a whopping 68% of online experiences begin with a search engine.
So when someone enters a search query, search engines quickly retrieve and present the most relevant and authoritative results from its index.
This process involves understanding the user's intent and matching it with high-quality indexed content from known and trusted sources. And presenting the search results in an ordered list, striving to provide the most valuable and accurate information to the user's query.
Pro Tip: An SEO plugin like Yoast (for WordPress) is a great tool to assess relevance, quality, and user experience to ensure you have a well-optimized blog post every time.
Getting Backlinks
When starting with a new blog, your domain authority will be low. 
Domain Authority is a metric developed by the prominent software company Moz that quantifies the overall strength and trustworthiness of a website's domain based on factors like the quality and quantity of backlinks.
Your domain authority will be a numeric score on a scale of 0-100. The score predicts how well your website will likely rank in search engine results.
Long story short: the Internet essentially doesn't know if you're a trustworthy source of information. So it considers your domain authority score to determine the hierarchy of your content and website in Search results.
Getting nofollow backlinks from established websites with a high domain authority score is how to improve your domain authority score.
It's a domino effect.
For example, when Shape Magazine (domain score of 66) wrote a feature on my sensory brand, Spoken Flames—and linked to my website—it helped boost the overall domain score. And because my e-commerce site is optimized for 'candles' as goods sold and blog SEO related to candles, I can rank content reasonably quickly (and higher) with the right target keywords associated with candles.
Google trusts Spoken Flames as a reliable source for candle knowledge. Backlinks from authoritative websites like Martha Stewart, New York Magazine, and PEOPLE also help improve visibility for my brand online.
How to Secure Backlinks for Your Website
If you have a product, aim to pitch your product to digital publications to secure placement in listicles. You can also find brands that publish content and reach out for a link exchange.
Ranking Factors for SEO: Blog Writing
Ranking factors are essential for blog writing because they can directly impact your blog's visibility and discoverability in search engine results. When you optimize your blog posts with these factors in mind, you increase the likelihood of your content ranking higher on search engine result pages (SERPs).
Key ranking factors for blog posts include:
Content Quality:

 High-quality, informative, and engaging content.

Keyword Optimization:

 Proper use of relevant keywords—caution on overuse!

User Experience:

 Fast page load times and mobile-friendliness.

Backlinks:

 Quality and quantity of incoming links.

Content-Length:

 Comprehensive and in-depth content with consideration of word count.

Meta Tags:

 Optimized title tags and meta descriptions—in a few words, describe the intent of your article.

Internal Linking:

 Links to other

 

relevant content on your website and other posts link back to your respective blog post—caution on orphan pages!

Social Signals:

 Engagement on social media platforms—your follower count now shows in search results!

Freshness:

 Regularly updated or new content—be consistent and post regularly.

Readability:

 Clear and well-structured content for easy consumption—make your grade school grammar teacher (and Google) proud here!
Common Traits of SEO Friendly Blog Posts
SEO friendly blog posts that rank well in search results share common traits.
These are the principles of SEO content writing and how to have your article be seen as a very informative article.
To be seen as a great post, they all consider the key ranking factors mentioned above, with an emphasis on relevance, high-quality writing, clear structure, internal links, and strong visuals.
Incorporating these traits into your blog posts can improve their chances of ranking higher in search engine results and performing well in terms of user engagement, time spent on the page, and conversions.
SEO Blog Writing: Frequently Asked Questions
What are the best blogging platforms?
The best blogging platform to create an SEO friendly blog post is WordPress. WordPress offers the most user-friendly SEO tool integrations like Yoast and reasonably easy ways to organize your blog content through set H1s, H2s, etc.
However, this doesn't mean other platforms hosting blog writing, like Squarespace or Shopify, are impossible to rank content with. You can still have SEO friendly blogs with those sites.
I've secured the highest ranking content, Featured snippets, and 'People always ask' hits through blog content posted for my product-based business on Shopify.
This is because search engines are formulaic in their Search to determine quality content.
Once you know how to appease the formula (which you should now know after reading this article) while providing valuable content in your brand's tone of voice, you've unlocked the trifecta of SEO optimized blog posts.
How long should my SEO friendly blog post be?
The ideal word count for an SEO-optimized blog post will vary depending on the particular topic and intent.
Blog posts with 1,500 to 2,500 words generally perform well in search engine rankings. This length provides enough space to thoroughly cover a topic, incorporate relevant keywords, and offer valuable information to your readers.
However, it's important to prioritize content quality over quantity of word count.
Search engine algorithms are smart.
Avoid fluffy text, keyword stuffing, and repeating content for the sake of upping your word count for Google rankings.
If you want SEO success, write an amazing article with this primary goal: address the user's original search query. That is what landed them on your page.
Remember to create comprehensive and compelling content that is engaging and informative.
Use a table of contents at the beginning of longer blog posts with anchor text. This will help users navigate your article.
You Might Also Like
About the Author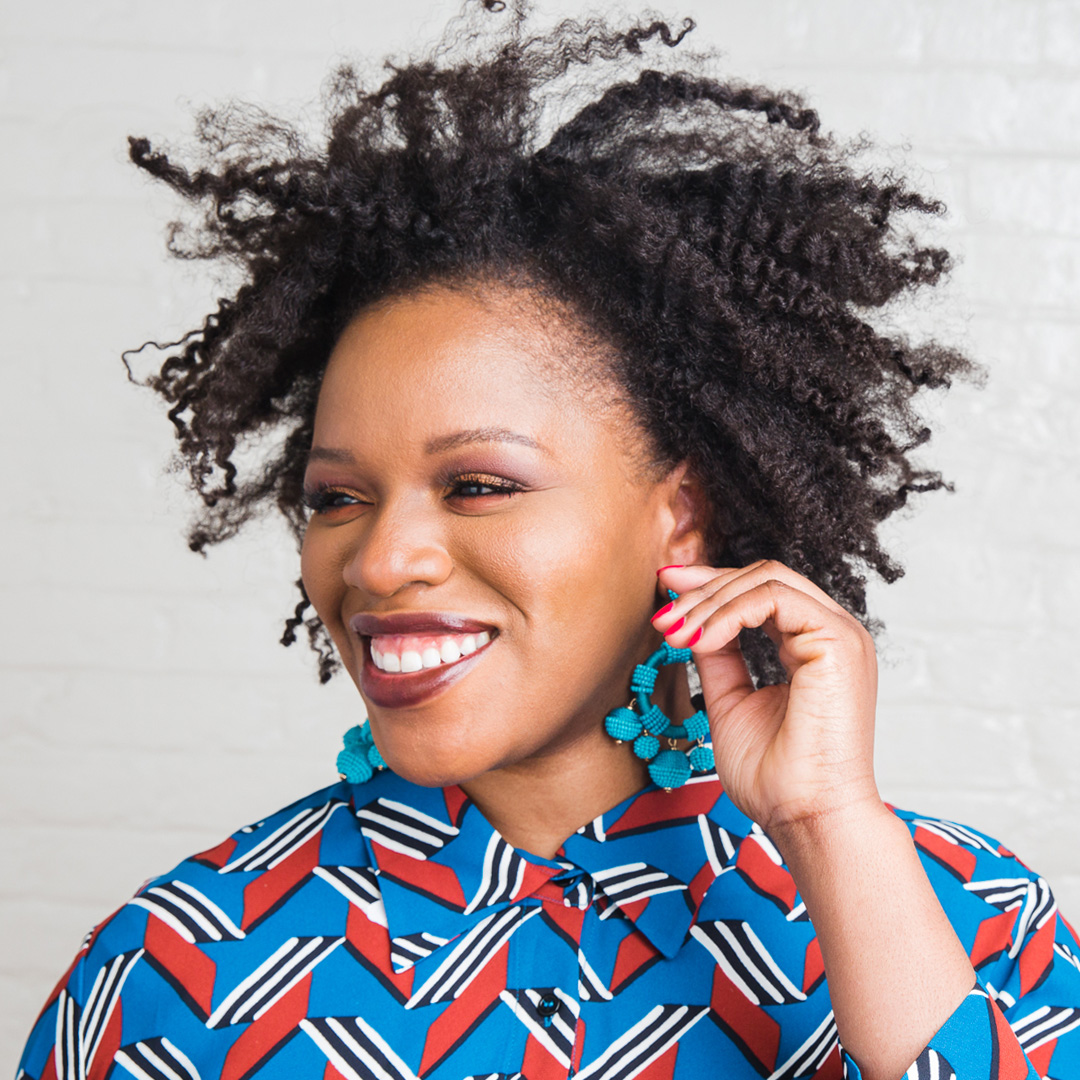 Shavaun is a branding, design & digital marketing expert and the Founder of Spoken Flames. As a two-time founder and award-winning creative ad professional, she lends her global-client experience to help enterprises and entrepreneurs transform ideas into tangible brands, products, or services—and maximize their presence on the Web.