5 Things I Wish I Knew Before Starting a Product-Based Business
Here's to success, not escapes.
I remember my excited curiosity when first starting a product-based business. Like a budding scientist, I melted candle waxes and mixed fragrances that I sourced from all over the world in my home kitchen.
Years later, I sat in my commercial studio late at night. It was 14 days before Christmas.
Tired, hungry, and behind in production, I visualized booking a one-way flight out of the country and never coming back to that studio. A test of my mental fitness.
The budding scientist had become an overwhelmed product-based business owner.
But I didn't book the flight. Instead, I accepted the lesson.
That night became the turning point where I started to optimize my product-based business, hire a team, and transition to a fulfillment center.
So before you start a product-based business, here are the five things to ask yourself to increase your odds of success and avoid visions of vanishing from the company you create.
This is what I wish I'd known sooner.
Make It, Sell It, Ship It: The Basics of Starting a Product-Based Business
The principles of a product-based business seem straightforward. That is until you realize each step is a whole department which you may eventually need a plan for as your product-based business grows.
When I started my candle company, Spoken Flames, I spent about 18 months sourcing and testing waxes, fragrance oils, wicks, and precise ratios of candle wax to fragrance for optimal burn performance. 
In big business, this phase is research and development, or R&D for short. When you start a product-based business, you should expect to do the same.
It won't necessarily take you 18 months as I did, but here are your options: make your product yourself or source manufacturers.
You can do it yourself if you're starting small, or you can source manufacturers who can expedite this R&D phase. 
Expect an iterative approach either way and plan to interview several manufacturers to understand their experience, resources, and MOQs (which is short for minimum order quantities: the minimum amount of units required of your initial order to conduct business with said manufacturer).
This leads me to the first thing you should ask yourself:
1. Who Will Make It?
A product has to be made. And someone or something (robots, machines, etc.) has to make it. 
So, who will make it? Well, that answer will depend on the nature of your product, your experience, and the amount of time and money you're willing to invest upfront.
But also know that the answer to this question will evolve as your business grows.
For example, Moiz Ali, founder of the natural deodorant brand Native, commissioned an Etsy seller to create the first version of his natural deodorant product, which he sold online. Native would go on to have a nine-figure exit in two years after being purchased by Proctor & Gamble.
While Jaime Schmidt, founder of the natural deodorant brand, Schmidt's Naturals, made the product herself, while pregnant, from her kitchen in Portland, Oregon, which she sold in-person at farmer's markets. She shares her story in great detail in her book, Supermaker. Schmidt's Naturals would go on to have an exit "in the nine-figures" in seven years after being purchased by Unilever.
For Ali, who will make it?: someone else who knows deodorant and can accommodate lower MOQs.
For Schmidt, who will make it? Herself.
Both founders experienced great success in similar product categories despite very different answers to the question, 'Who will make it.' 
There is no right or wrong answer. But it's one of the critical questions you must ask yourself when starting a product-based business.
2. How Will You Sell It?
So, your product is made. Now it's time to get it in the hands of the people who will need and desire it—the sale.
The early 2000s gave rise to eCommerce and many digitally-native brands. But farmer's markets and fairs nationwide remain an evergreen and often more cost-effective way to get your products in front of customers. In addition, pop-up shops, brick & mortar stores, online stores, and more are all viable sales channels.
Some are more permissionless than others, and therein lies the opportunity.
Will you introduce your product door-to-door to stores in your neighborhood and secure wholesale orders? As was the start for Golde.
Or will you introduce your product online, leveraging paid media and secure direct-to-consumer sales? As was the start for Spoken Flames.
Your sales channels will incur varying costs and impact your margins and pricing strategy. For example, think about having to sell your goods at 50% off your retail price to wholesale partners, merchant fees associated with online storefronts, and packing and shipping costs.
You'll also need to stand out online, so consider high-quality product photography and a well-designed and secure ecommerce website.
Ultimately, some products are inherently easier to sell in-person versus online, so consider the typical consumer behavior of your product category, too.
3. Who Will Ship It?
Whether you secure your first wholesale order or individual order directly to a customer, your product must be shipped.
Initially, it's possible and likely most cost-effective for you to ship your products yourself from your home or small office. But as you grow, you might consider getting help with fulfilling orders. 
Pro tip: If you're fulfilling 50-100 orders per month, getting support from a fulfillment center, particularly one that can accommodate low order volume, may start to make sense.
About two years into my business, I discovered fulfillment centers. I didn't know those existed for small businesses, and I had felt trapped by the demands of shipping my products.
Packing and shipping my orders consumed my time daily and forced me always to be around. No impromptu trips to Singapore; yes, I did this once. No extended weekends to see family. No off-the-grid vacations. Because if an order came in, 'Who will ship it?'
I'd strongly encourage you to consider the answer to this question. It can be the difference between having location freedom or being physically tied to your product inventory daily.
4. Ship Happens: Who Will Fix It?
I love candles and use them as part of my introspective self-care routine. I wanted to share this sensory experience with others, so I started Spoken Flames. 
But what I didn't consider was the fragile nature of candles. Hello, glassware.
Mail carriers move millions of packages a day. And I learned that no matter how gently I place my product on the post office counter or how many 'Fragile' stickers I put on the box, that box will be tossed harder than a salad with fresh lemon dressing while in transit.
There's too much mail volume for carriers to notice your box in a sea of boxes.
Items may break. You'll need to reship or refund your customers. 
You'll also need to have a standard procedure for when this happens. For example, will each package be insured to recoup your cost of goods & shipping? How will you explain your process to customers? What if a package is lost or stolen?
Resolving shipping issues outside your control will be the difference between your customer leaving a raving review or a scathing one. Therefore, 'Who will fix it' is a crucial tenet of your customer service principles.
Pro tip: Shopify offers insurance for orders shipped through their platform, provided by Shipsurance. They make filing a claim easy. However, when working with a fulfillment center, your orders may be managed off of the Shopify platform, so consider alternate ways to protect your business in case of package loss, theft, or breakage.
5. Who Will Be Your MVP? Get a Coach
I was so serious about making the highest-quality candles that I took a candle-making class at the start of my journey. I showed up to class with a pen, paper, and tons of questions from initial research.
My instructor, Marla Bosworth, had a successful product line of soaps and candles and had a very intuitive relationship with nature and scent. I loved her approach.
She became my coach, whether she knew it or not.
Long after that class, I booked a one-on-one consultation. I needed insight into sourcing goods and production. Marla shared her experiences, contacts, and resources. I felt ready to win a candle championship. Marla was my MVP.
Getting a coach or mentor who has started a product-based business is an advantage. Consider taking a live class or booking a consultation with someone who operates a product-based business you admire.
Their lived experience is invaluable.
My Biggest Tip for Starting a Product-Based Business
Remember your why. 
Sometimes I fall into the rabbit hole of 'dropshipping' on YouTube. Eye-catching thumbnails invade my feed: 'How I made a GAZILLION dollars dropshipping.'
To not discredit these successful business operators, but by the principles of dropshipping, they sell existing products. 
They're not working nights and weekends perfecting a candle blend or sleeping on boxes in their studio to meet the production demands of large orders.
Someone will always make more while working less, have a bigger audience, or have an actual purchase order from your dream luxury retailer (hello, Nordstrom).
But always remember your why, as famously explored by Simon Sinek.
Starting a product-based business is the chance to create a product and brand that may outlive you. It's your unique gift to the world. It's your legacy.
This post may contain affiliate links, which means we'll receive a commission if you purchase through the link at no additional cost to you. Please read full disclosure here.
Save to Pinterest:
You Might Also Like
About the Author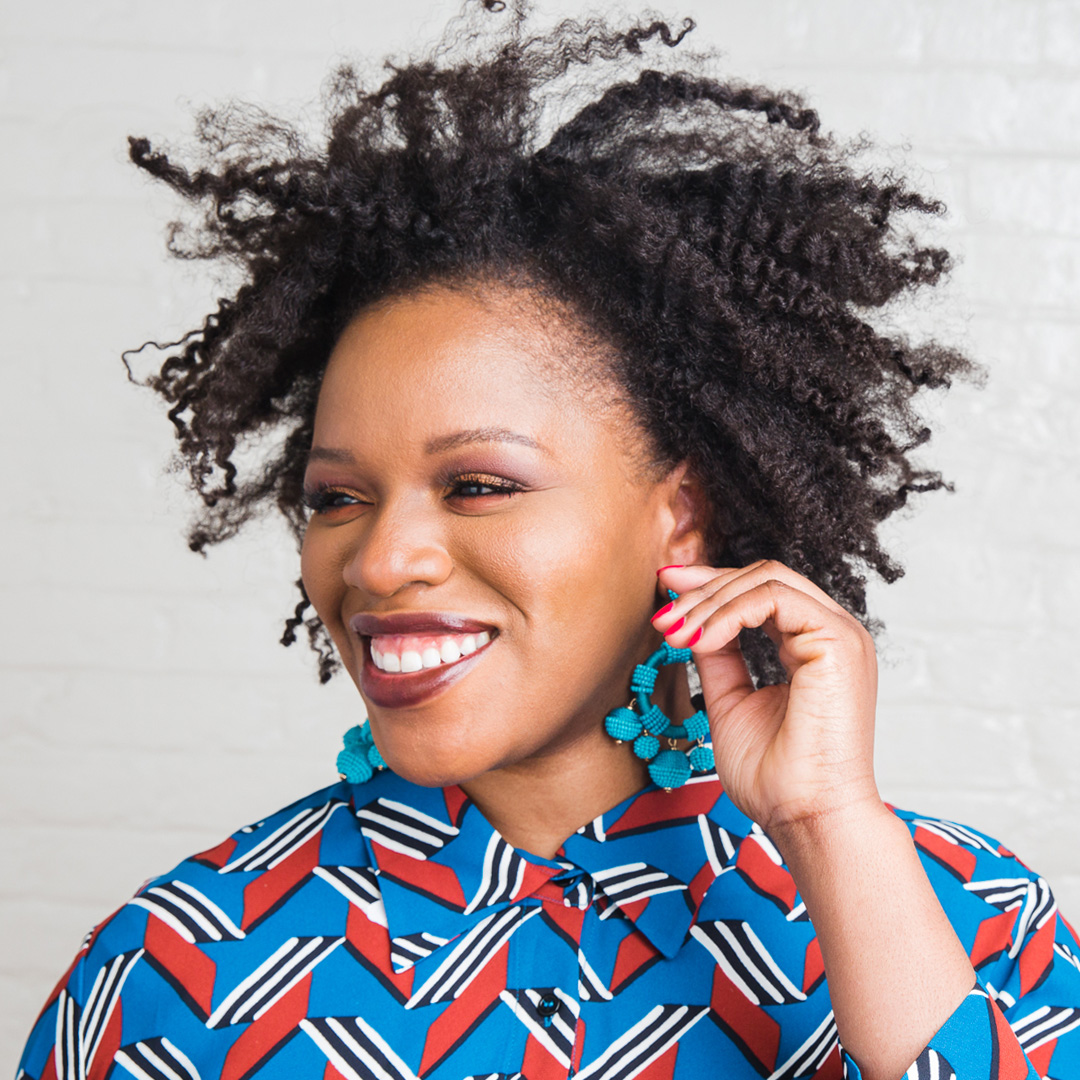 Shavaun is a branding, design & digital marketing expert and the Founder of Spoken Flames. As a two-time founder and award-winning creative ad professional, she lends her global-client experience to help enterprises and entrepreneurs transform ideas into tangible brands, products, or services—and maximize their presence on the Web.